Project Maschkan
Background
Leopold Maschg(k)an should have been born about 1812 at Aczelhaza, near Bratislava, former Pressburg. Later he moved to Banat (now Romania) where he established his family. The descendants are now living around the world.
Objective
The main objective was to confirm the birth location and find the birth date and exact birth place of Leopold Maschkan.
Research methods and results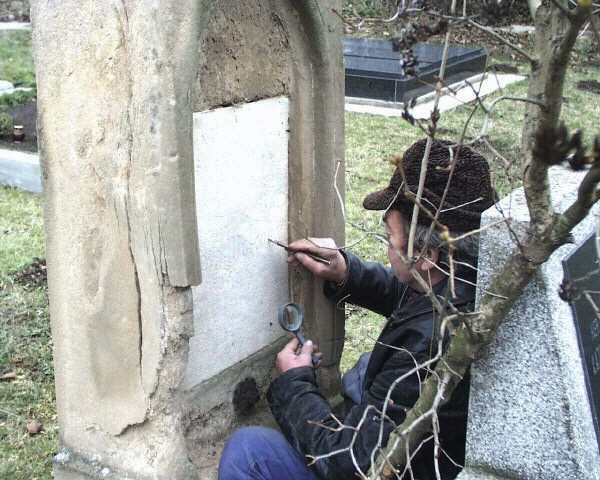 First step was to look in the phone directory of Bratislava and surrounding for any Maschkans in all spelling variations. We found Maschkans in the village Cunovo. Eduard Maschkan identified old Maschkan tombstone in the Cunovo Cemetery and tried to reconstruct the letters using graphite pencil (see the photos). We disclosed the fisher master Georg Maschkan born 1833 who died 1896, great-grandfather of Eduard Maschkan. This record was confirmed by the research in the catholic parish record of Cunovo. We even traced the grandfather of Georg - Joanes Maschkan born about 1758 outside Cunovo.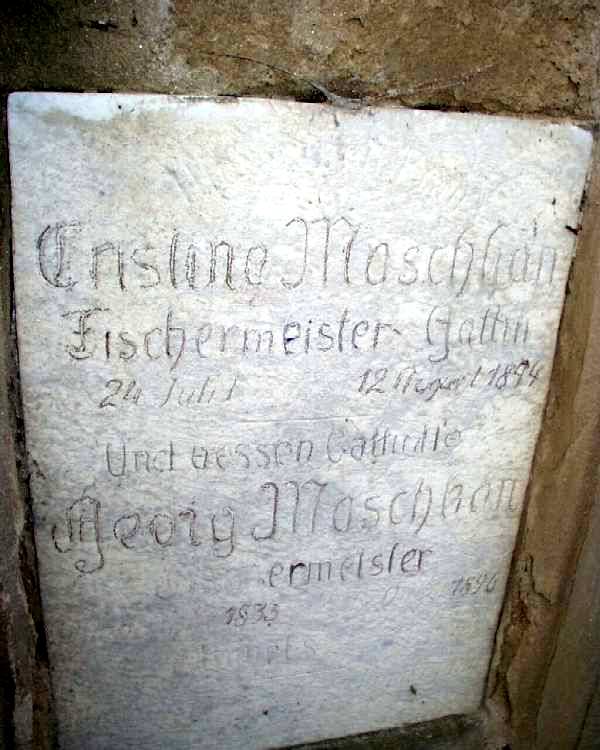 However, the Leopold Maschgan was not in the records. Later it becomes clear, that the location Aczelhaza has no relevance to his birth place.
We started to review the birth records of different parishes in Bratislava. Finally we were successful and in the Saint Martin Parish Record we found the birth record of Leopold and even we found that his father Leopold was born in Haslau, village at the Danube bank in Austria. The main goal was achieved, the birth of the key person Leopold Maschkan was identified.
Follow up of the project
Due to the project now the Maschkan/Maschgan community was increased and the research of the previous generation is in progress. Nory Scholler, one of the leaders of the Maschgan project found in Hainburg other Maschkan descendant - Josef Zeitlhofer and organized a meeting in Hainburg, an Austrian city near Austrian/Hungarian/Slovak border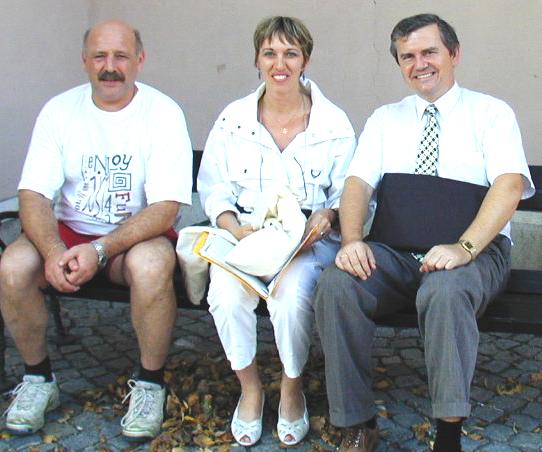 (see the Photo, from left there is Josef, Nory and Peter Nagy) Maschkan researcher Josef Zeitlhofer is searching in Austria, the region of Hainburg. In the parish records of Haslau more Maschkan families were identified in 18th century.