1910 Hungarian census online - unofficial users' guides in English
Statistical data of Slovak towns and villages according 1910 Hungarian census including religious and ethnic breakdown provided by the Forum Institute.
The search form is accessible from: http://www.foruminst.sk/hu/11/telepulesek/2/1910_es_nepszamlalasi_adatok

Below is a self-explaing chart showing how to search there. You can enter either the present name, or the Hungarian town name valid in 1910.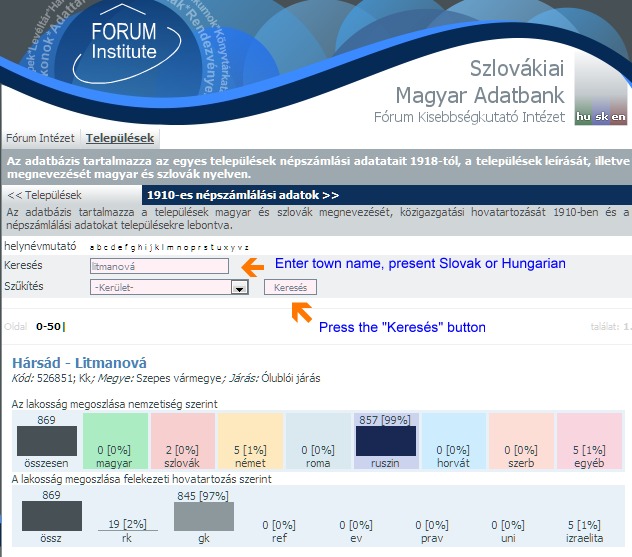 The search returns:

Hungarian - Slovak town name
County (megye) and district (járíás) in 1910

Ethnic breakdown
Religious breakdown
Legend:
ősszesen - total
német -German
rk - Roman Catholic
gk - Greek Catholic
ref - Reformed
ev - Evangelic
prav - Orthodox
uni - Uniat
izraelita - Jewish